Melody, AdEchoTech's innovative remote ultrasound technology, is currently in a clinical trial in pediatrics at GHT Confluence hospitals to help fight COVID-19.
Among the different types of ultrasound it makes possible is thoracic ultrasound, a simple and rapid way to detect COVID-19 positive patients, as well as other respiratory conditions. It has proven to be extremely useful during the health crisis, allowing this essential examination to be performed remotely.
However, technical developments are needed to adapt this technology to the specific needs of pediatrics. To this end, a 6-month clinical trial is underway.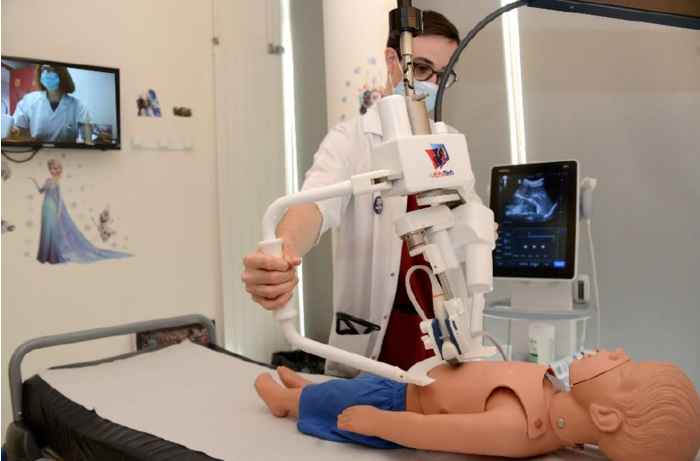 We have been at AdEchoTech's side since its beginnings, and are actively participating in the implementation of this major development in the service of pediatric care... and e-health in general. We will keep you informed of the outcome of this extraordinary clinical trial!