Autonom

ous ship

technolog

ies driving developments in the

maritime

sector

Driven by advances in digital technologies and NewSpace, the maritime sector is evolving to meet humanity's increasingly pressing needs. Satellite data also enable us to reconcile maritime development with preservation of the marine environment.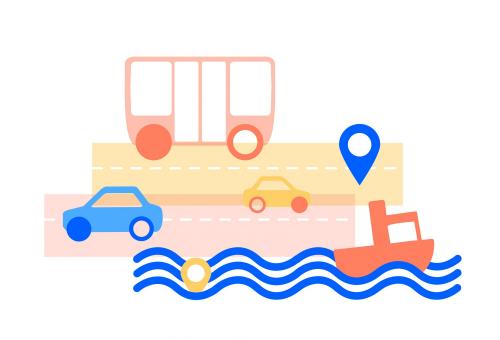 The maritime sector accounts for 90% of world trade and gives us access to many natural resources. Brand new activities are developing around renewable energies, aquaculture, biotechnologies, the need to monitor ever-increasing traffic, etc.
Amid fierce competition, the use of more automated functions has become essential and, while not being totally automated, boats are becoming more autonomous. At the same time, in the face of a tight anthropic stranglehold, we need to step up measures to protect and better understand our oceans.
Satellite technologies are contributing to new forms of piloting, better monitoring of remote operations and protection of the marine world
With its extensive coastline and its overseas territories, France has the world's second largest exclusive economic zone. Its conventional activity in this area makes it an economic leader.

Very early on, the French space industry positioned itself as one of the pioneers in oceanographic research, a pillar of the IPCC and of the need to take climate change into account.
Sat

ellites' added

value
Telecommunications
Satellite telecommunications have brought the maritime world out of its isolation. For this industrializing sector, data rate requirements are changing, protection of trade is becoming crucial, and transmission latency is now key.
These are all new demands that can be met by space telecommunications.
Connect by CNES will help users find ideas, new options and have their solutions validated, in particular with support from the CESARS service.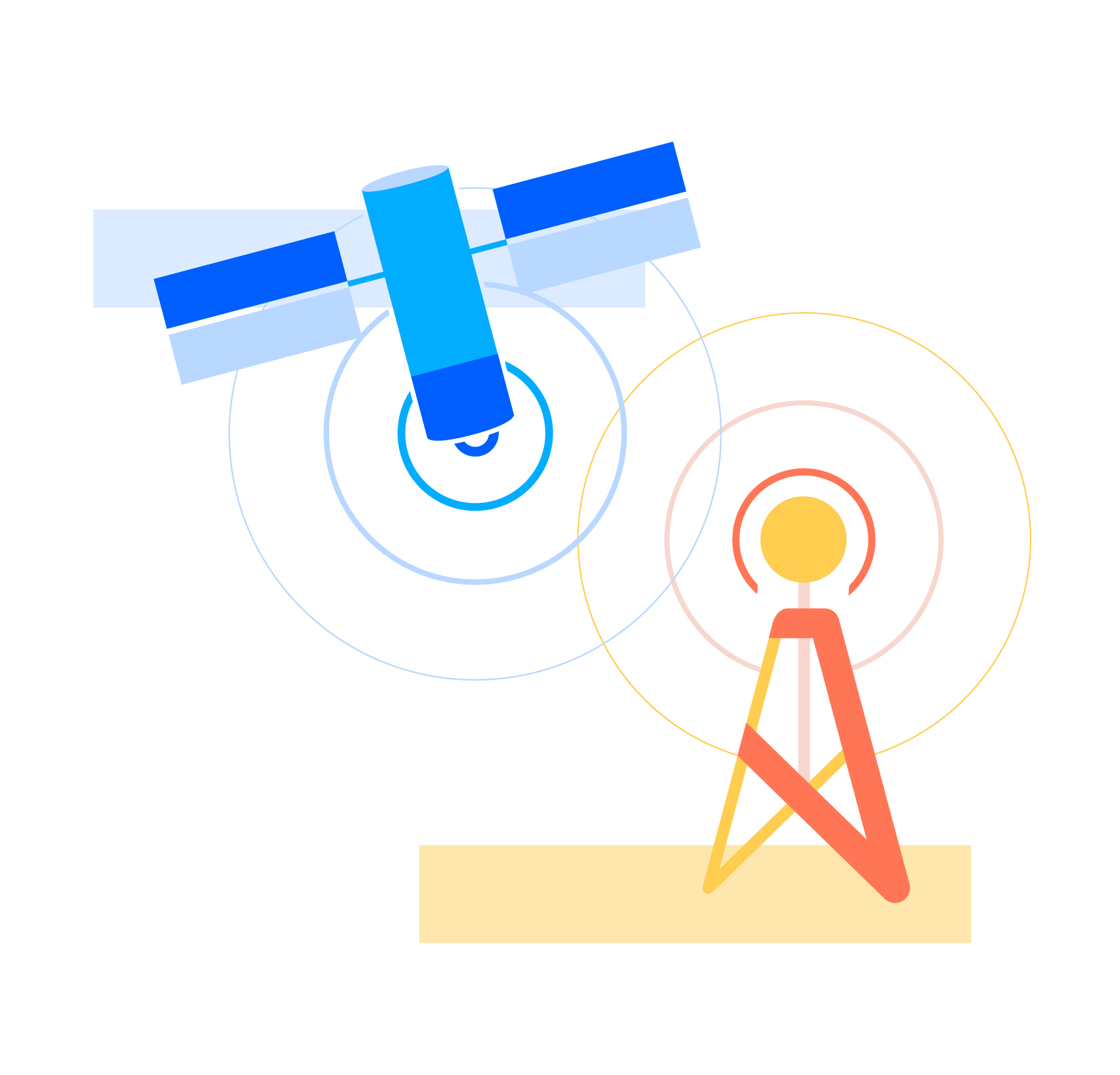 Geolocalisation
Like the major offshore yacht races, ship routing has taken on another dimension, a world away from sprawling nautical charts and the sextant.
Coastal or open-sea navigation, small-scale or industrial fishing, ports, maritime platforms, autonomous vessels... The arrival of Galileo, the European satellite navigation system, is playing a major role in the development of new services for optimizing navigation.
The primary differentiating factor for Galileo is the integrity of positioning, mainly due to secure signal transmission and greater precision. This guarantee of integrity is essential to ensure a safe guidance function for autonomous vehicles.
The experts of the GUIDE laboratory will be happy to assess and support your geolocation projects.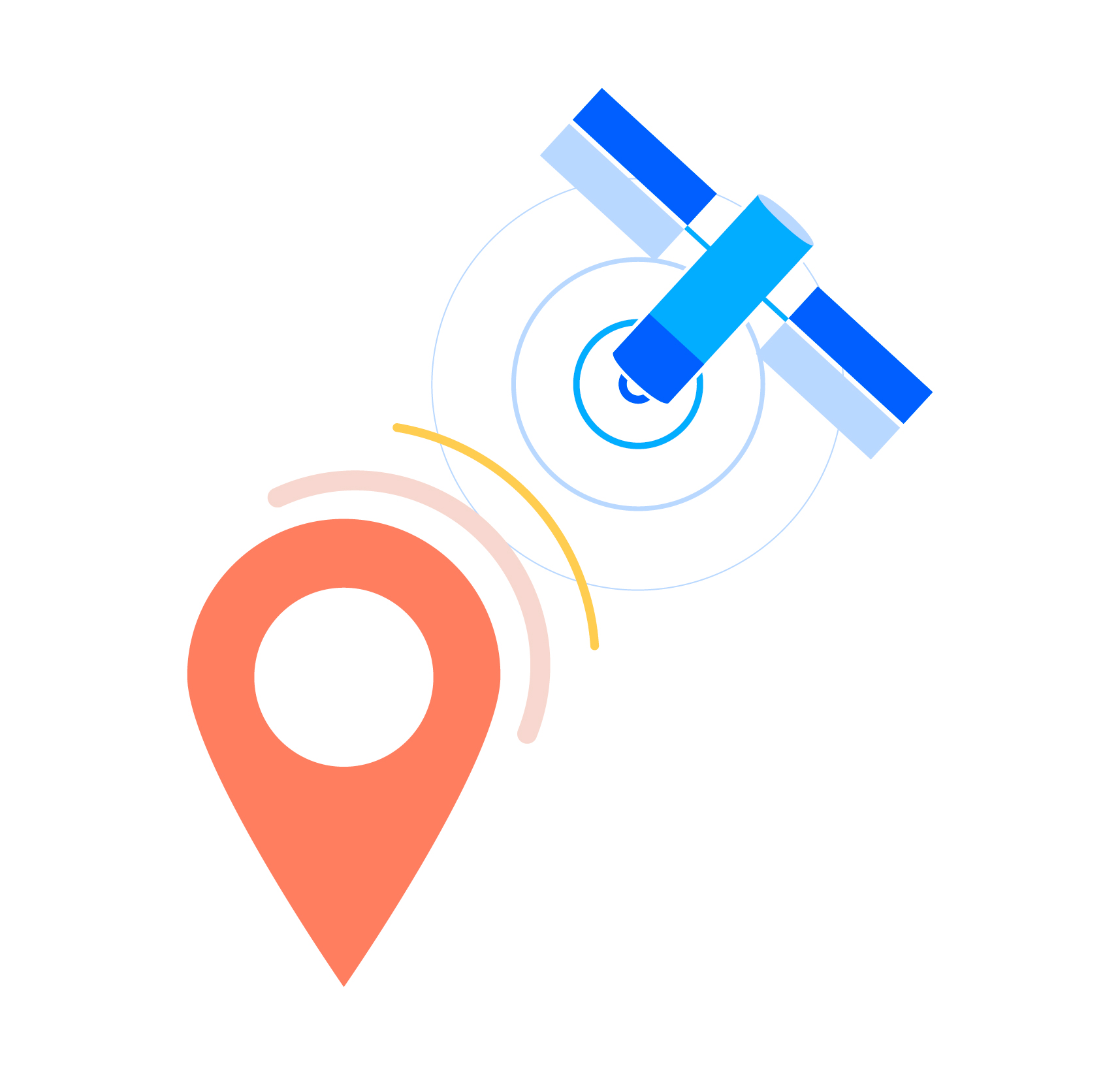 Earth observation
Satellite imagery also plays a major role in global mapping and is used to create the high-definition maps and charts needed to guide ships and, in particular, autonomous vessels. Ship operators and owners need them to be regularly updated. SHOM is already a player here, and we contribute to its activities.
Ship operators and owners need regularly-updated maps and charts, and satellite imagery provides the high-definition versions needed to guide all vessels, especially autonomous ones, on a worldwide scale.
Satellite technologies are also supporting the maritime sector in its efforts to reduce its environmental impact, in particular through precision routing to determine more fuel-efficient routes. Combined with in situ data, this is when satellite data on winds, waves, currents, surface temperatures, salinity, etc. are a major asset, including for the conservation of natural resources, for example by avoiding breeding grounds for certain marine species.
The experts from Lab'OT, CNES's Earth Observation laboratory, will be happy to assess and support your mobility projects integrating observation data.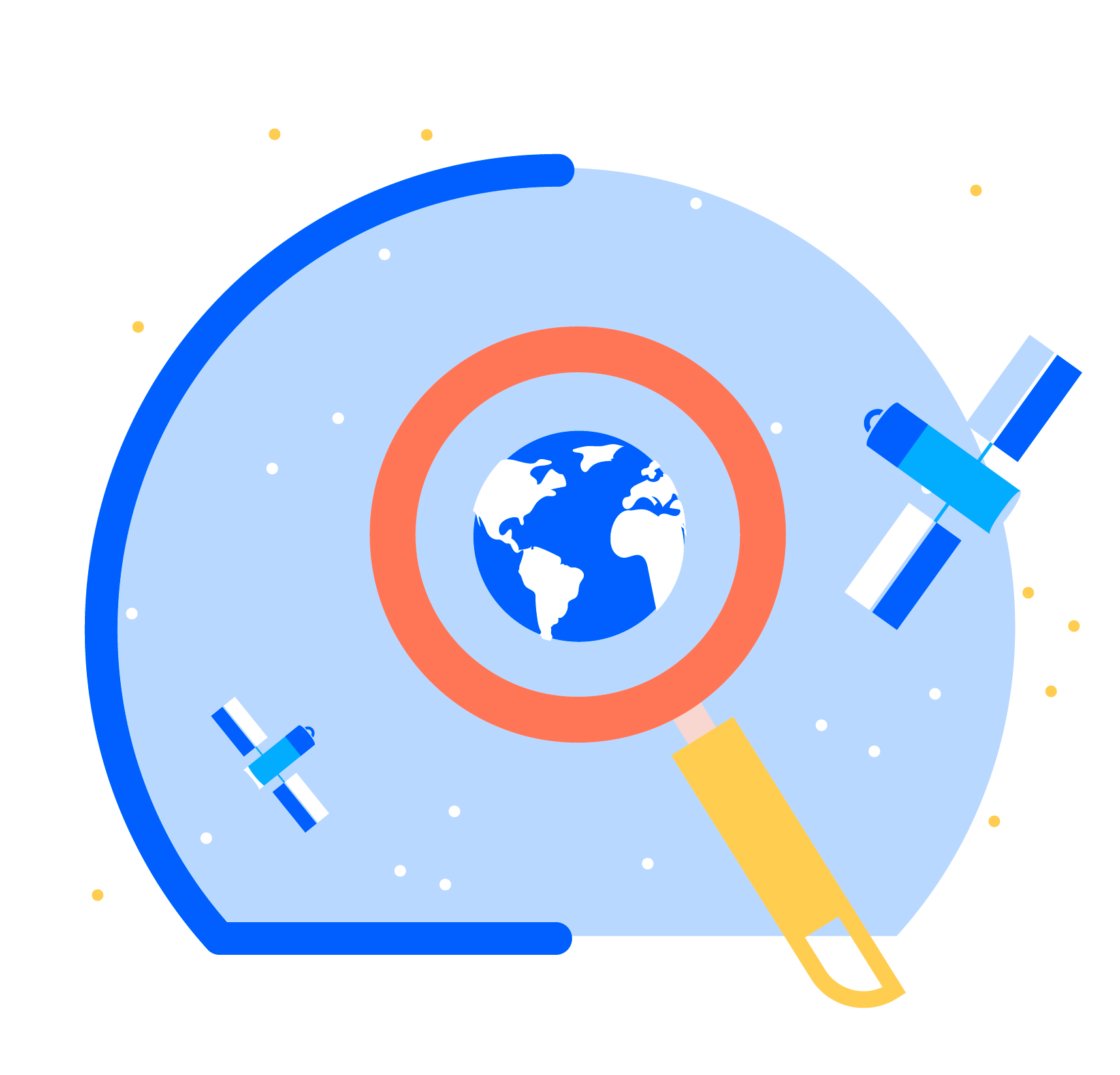 How can illegal fishing in the open sea be monitored? What if albatrosses, tracked by satellite, were to become the new ocean patrollers?
Operation

al solutions
Remote marine and submarine work: visual monitoring and remote control of an underwater drone attached to a surface vessel that is itself autonomous. Need for high data rates with low latency.
Grid search of a marine area by a fleet of surface drones: to locate elements being sought or entering the area, for scientific research or surveillance. Need for relatively accurate positioning – especially between fleet elements – and high-speed communication.
Transport of goods on sailing boats: piloting the vessel while optimising routing according to weather forecasts, knowledge of winds, waves and currents and water buoyancy (surface temperature, salinity, etc.). All these data are needed for forecasts, which should be as close as possible to the time when the vessel will be in the area.
Services for platforms: Approach and landing at offshore platforms. Need for knowledge of the platform's structural form and its latest layout, and for precise, integrated information on the ship's position and speed during the approach.
Speci

fic examples achieved with our

partners
Cooperation with the CMF and GICAN
Through a new cooperative project, Connect by CNES is joining the group for exchanges between institutions such as the French Maritime Cluster (CMF) and the French ship construction and naval activities industry group (GICAN), , and industrial companies and shipowners. Focusing on the Maritime Autonomous Surface Ship (MASS) and Maritime Eco-Energy Transition (T2EM), this forum also serves to create a vision and communication tools that the maritime sector can relate to space (Galileo, EGNOS, European Maritime Safety Agency (EMSA), etc.).

Coordination with the MER competitiveness clusters
Both clusters have been tasked with sponsoring, assisting and supporting the development of industrial projects in France: the Brittany Atlantic MER cluster is devoted to the "green ship" (technical consideration of the energy-efficient transition), while the Mediterranean MER cluster is focusing on the smart ship (making a ship's functions autonomous).
Besides cooperation to provide Connect by CNES services on specific projects, CNES is taking part in working groups on the various elements of maritime projects (telecoms, geolocation, ships and ports, sea state, digital twin, cyber security, etc.).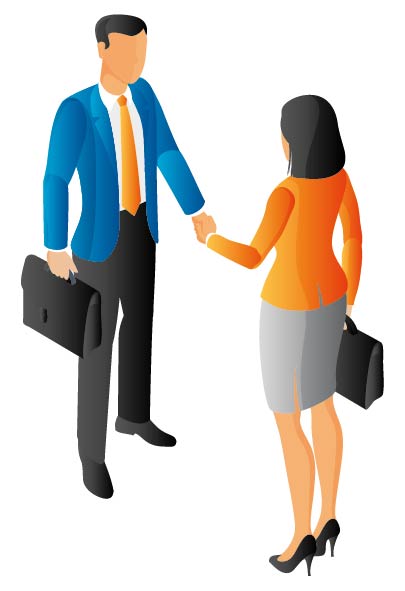 Connect by CNES is here to
help
Connect by CNES will help you develop your ideas, devise new options and have your solutions validated by CNES experts from the CESARS centre (telecommunications), the GUIDE laboratory (geolocation)  and Lab'OT (Earth observation).
Already a player alongside SHOM (Naval Hydrographic and Oceanographic Service of the French Navy), we are establishing an ever-stronger network of maritime partners, so why not yours as well!
View our
Marit

ime

Mobility

  fact sheets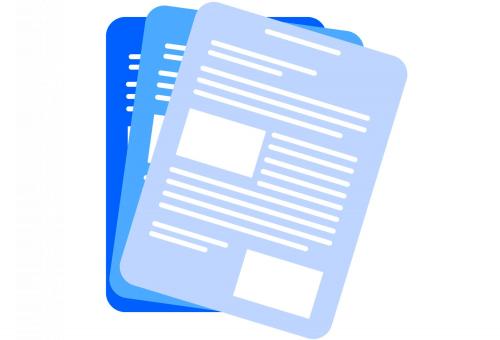 Your Maritime
contact

person

Eric will help you with any questions on mobility and maritime activities. Don't hesitate to write to us, we will forward your request.