A
boom

 in the

uses

 of

space

technologies

The use of space technologies for societal and economic purposes is growing at an incredible pace. This enthusiasm is due to a number of factors, such as the dominant place of digital technology in our societies (smartphones, paperless offices, IoT, etc.), the massive democratization of access to satellite data, the exponential growth of available data and the ability to process and combine this avalanche of information.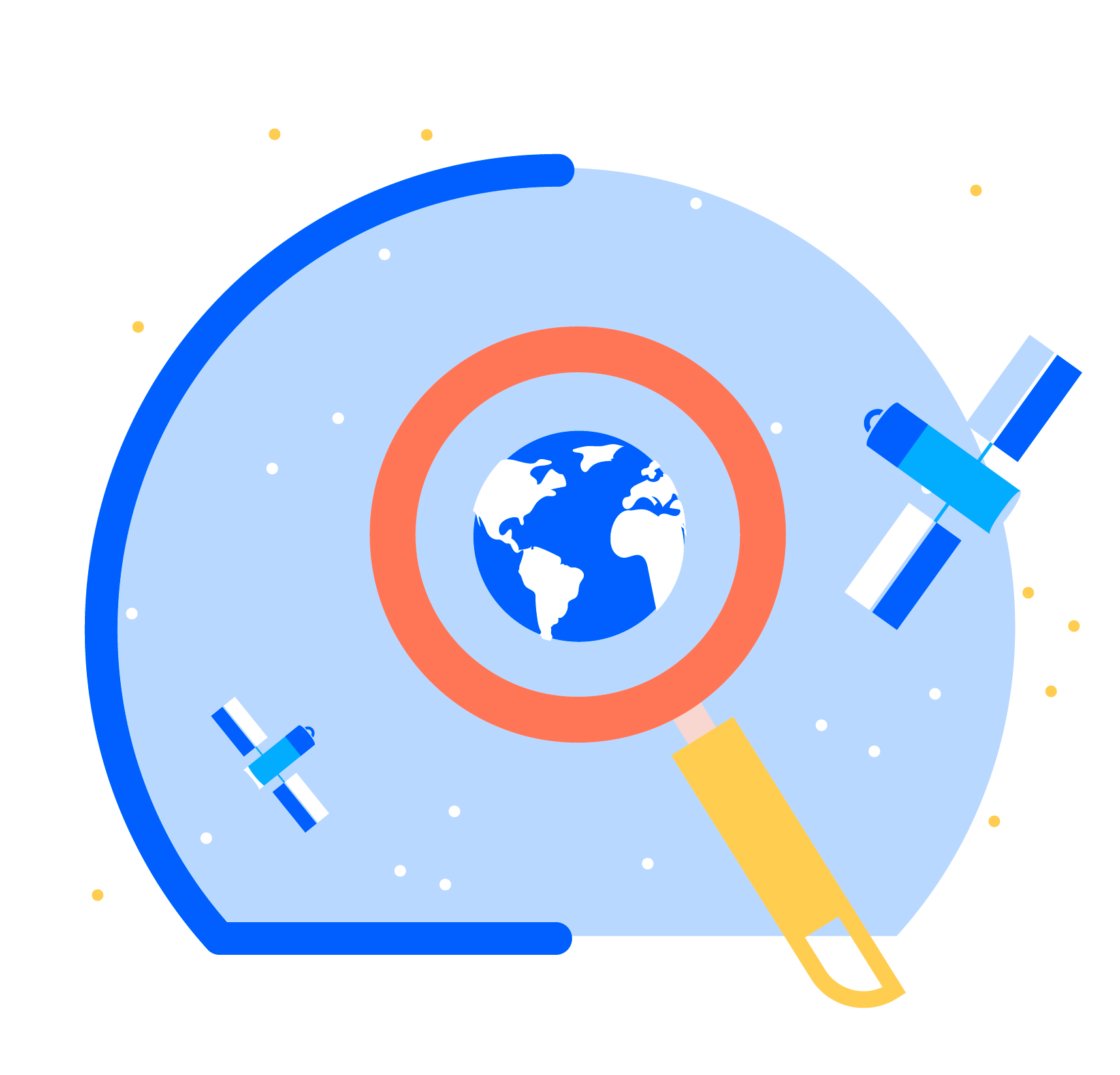 Free

 data

The European Union offers free data from its two flagship programmes to strongly encourage the use of space technologies, both for the existing ecosystem and for "non-space" players:

Other types of very-high-resolution images, which were previously subject to a charge, can now also be used free of charge under certain conditions (by institutions, for R&D or innovative demonstrators, etc.).

Since the implementation of a policy to open up image data and promote their use, many companies have taken advantage to design novel processes in a variety of fields (agriculture, mobility, tourism, environment, land planning, etc.). This has led to the introduction of new products and services on the market and the emergence of additional prospects and markets for our industrial players.
Data

Terra
A research infrastructure for accessing satellite and in-situ data on the Earth system
Most scientific satellite data in France are stored in four data centres:
These four centres have been grouped together in a research infrastructure called : Data Terra. They retrieve processing level "2" data, which have been corrected and are in the usual geographical reference frames.
More specifically, Data Terra collects or enables collection of data acquired as part of the European Copernicus programme, its basic services and the Data and Information Access Services (DIAS) that promote solutions using Copernicus data. 
Lastly, Data Terra has developed the DINAMIS portal which offers scientists and institutions easy access to satellite data from private players, primarily Airbus.
¨
PEP

S
THE CNES SENTINEL PRODUCT OPERATION PLATFORM 
Pending the availability of the DIAS centres, CNES is providing Copernicus data in France through PEPS, the Sentinel products exploitation platform.
The national or international missions in which CNES has participated contribute data to Data Terra, as well as data acquired by scientists (such as LandSat data).
Example of the transformation of data by the different actors
In the example given, Level 2 data acquired from several passes of Copernicus's Sentinel 2 satellites are provided to Theia through PEPS.
The CESBIO research laboratory  retrieves these data in order to process them at Level 3 and determine land use throughout France every month.
Then the IGN is often the intermediary helping regional authorities exploit this data on monthly land use variations.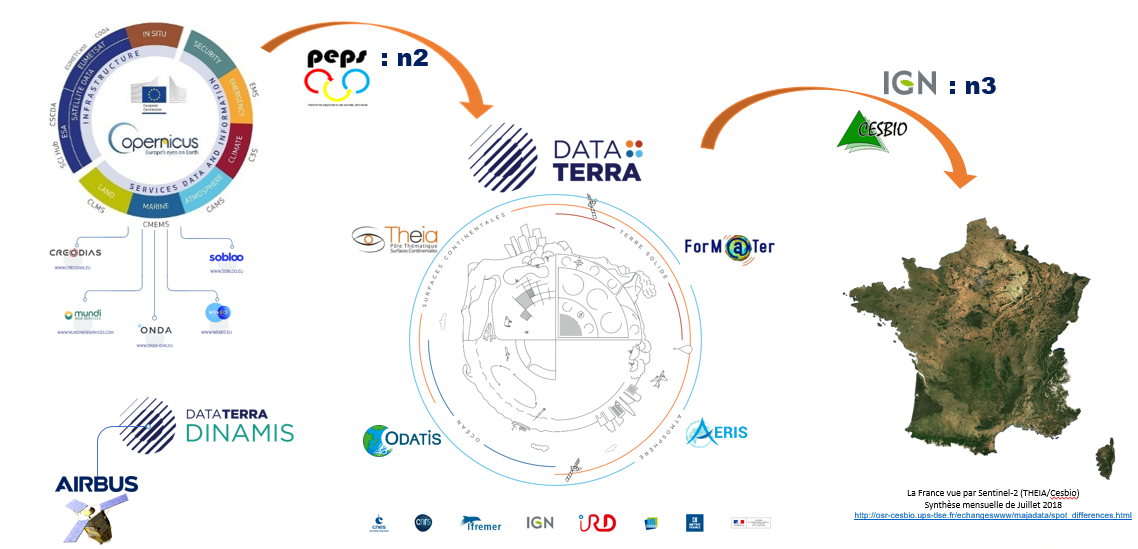 Platforms for
access

ing

satel

lite images

To better understand the different sources of image data, as well as where they can be obtained and their conditions of use, here is a summary of the different access types and platforms.
Very high resolution
Image data, generally subject to a charge but free under certain conditions, from Pleiades or SPOT 6/7 satellites, etc.
High resolution
Public image data free of charge from LandSat and Sentinel (European Copernicus Programme) satellites
Satell

ite data and

support

to bring your

innov

ations to life

Our technical laboratories are here to help you bring your solutions to life and test them using satellite datasets and support programmes.