They take down
the moon

!

Full Metal Energy, the team led by Cannes Innovation, wins the international ActInSpace final with an autonomous energy production project on the moon which is to provide the energy necessary for the development of the 1st lunar base.

To achieve this, the team designed a system that uses the moon in an autonomous cycle, in particular to compensate for the lack of energy during lunar nights, which last no less than 14 days ... or rather 14 nights?

The team, composed by Tomasz WRONSKI, Driss LARAQUI, Adeline ANDRIEU, AXEL MEYER, Gregory GUICHENEY, wins the world's largest space hackathon!
To celebrate, they will board the Airbus Zero G for a parabolic flight in micro gravity. Sensitive souls beware!
ActInSpace is a hackathon whose goal is to bring out brilliant ideas, but also to support them to make successful businesses. The Ideation brick is an integral part of our service offering, as is the accompanying support.
Since its creation, ActInSpace has marked the creation and development of 36 start-ups, 75% of which are still active. Let's hope that the 2021 edition will contribute significantly to expanding this already very positive assessment!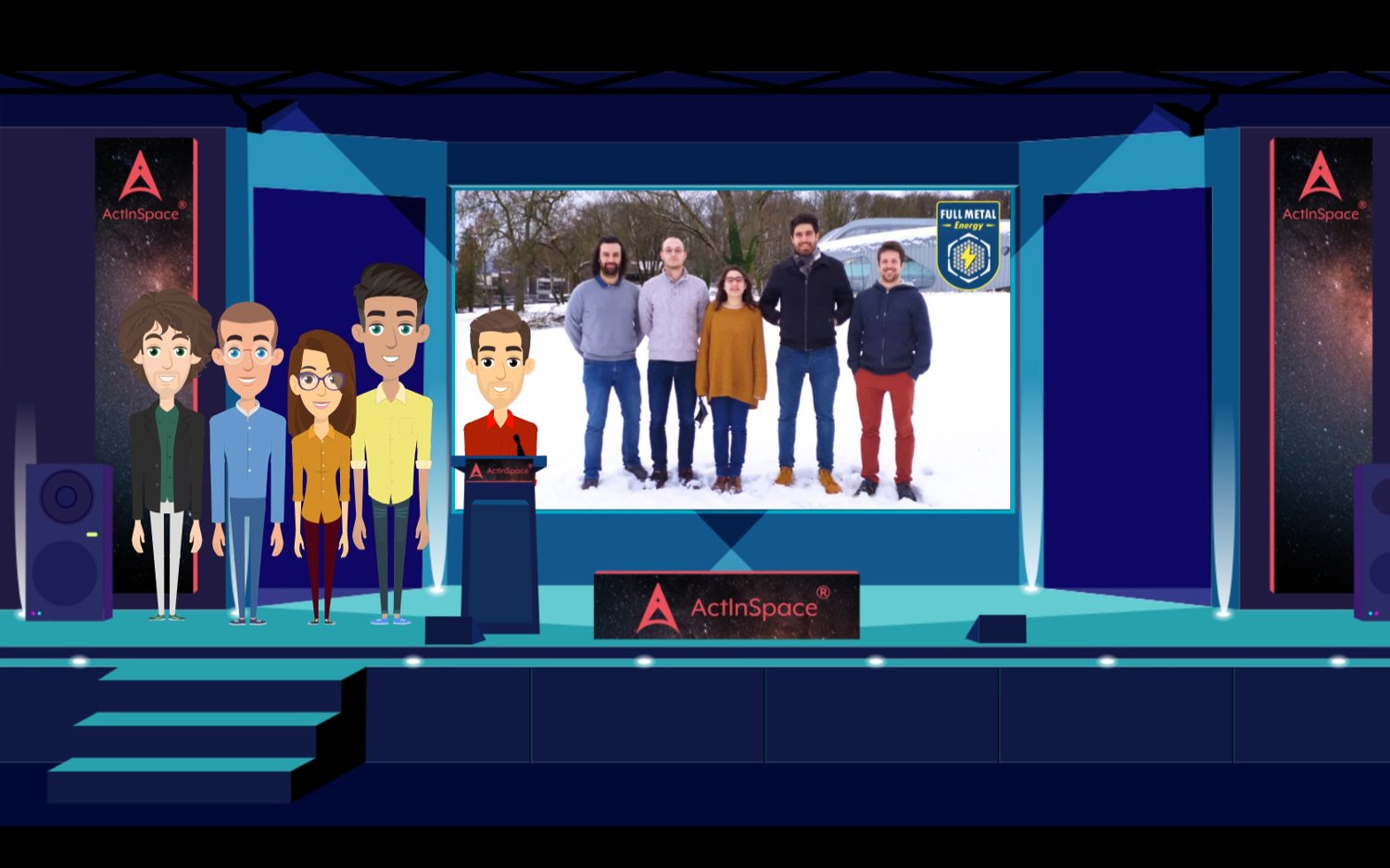 Key figures
The international final of the world's largest space hackathon was intense: 24 hours of hackathon, 3600 registered, 2300 participants worldwide, 37 teams in the semi-finals and 6 in the final.
The 6 finalists competed from the 4 corners of the planet: France, Germany, Estonia, Argentina, Burkina Faso and Australia.
For this edition, France was twice awarded. Full Metal Energy, the Cannes team, participated in both the national and international finals. A real podium on the red carpet!