Toulouse Métropole is working to build a more sustainable, resilient and innovative city future; particularly in relation to the difficulties related to the health situation.
To define new mechanisms that will shape the city of tomorrow and respond to the societal and environmental challenges facing all of us, Toulouse Métropole calls on your creativity and launches the "Innovation Challenges for the sustainable and innovative city of tomorrow"
Theme

s
 
Getting around the city of tomorrow

residential bicycle parking
vehicle parking
the VéloTruck

Eating in the "quarter of an hour city" 
Space at the service of sustainable and resilient cities
Innovative solutions for citizen participation
Innovative solutions serving the city of tomorrow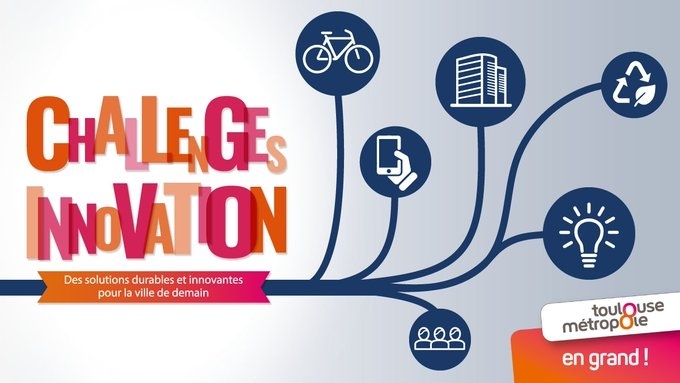 Availa

ble data

Toulouse Métropole and CNES provide you with a series of data to respond to the challenges.
Goal

s
Identify innovative "Post Covid" solutions for new needs identified during the health crisis
Contribute to the co-construction of a new roadmap for the City of tomorrow 2021-2026
Targeting services for citizens (B-to-C)
Pr
ices
The Winners will benefit from support to deploy their project in the metropolitan area via an appropriate legal framework: public contract, subsidy, delegation / management, occupation of the public domain.
Do you have ideas or want to participate in the co-construction of the roadmap for the City of tomorrow?