Spatial and territories - the
solution

s
THURSDAY, SEPTEMBER 16 - 2:00-4:00 PM
Today, satellites constantly scan all types of territories, with an increasingly fine resolution. Tomorrow, innovation will push this prowess even further: improved resolutions, 3D images... And what if it was a mine at hand?
This is the question that will be addressed during this workshop, particularly from two angles:
The city that breathes, or how space contributes to better manage urban heat, air pollution and demographic/tourist pressure.
The reclaiming of landscapes, to understand the contribution of space to the management of water reserves, hedgerows or snow.
Each theme will first offer the state of the art on the subject, followed by contrasting analyses by several user-supplier pairs, and tooltips that will project us towards the future of the possible... for the management of territories!
SPEAKERS (IN THE PROCESS OF BEING FINALIZED)
Animation : Frédéric ADRAGNA, Vincent LONJOU, Eric BREL - CNES
The city that breathes
Temperature in the city: Eurometropole of Strasbourg - Sébastien WEHRLE, Connect by CNES - Vincent LONJOU
Air pollution : WaltR - Eric PEQUIGNOT
Tourist/demographic pressure: Murmuration - Tarek HABIB
Reclaiming landscapes
Snow : OpenIg - Tom BRUNELLE, Vallée Aosta - Umberto MORRA di CELLA
Water : MEOSS - Thomas FERRERO
Hedges : KERMAP - Antoine LEFEBVRE
Read also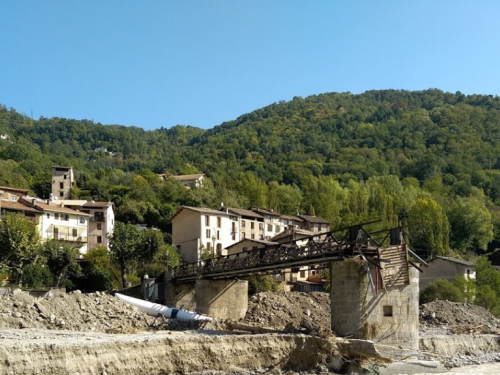 The 24 Sep 2021
EnviroRisk 2021
September 23-24, Aix en Provence
We are participating in the 18th edition of the Envirorisk Forum, organized by the Pole Safe, which this year focuses on "Extreme climate events: from analysis to resilience - What…
Read about the event